Posted December 25 by Lukas Horak
Dec 25 by Lukas Horak
How to Define a True Minimum Viable Product (MVP)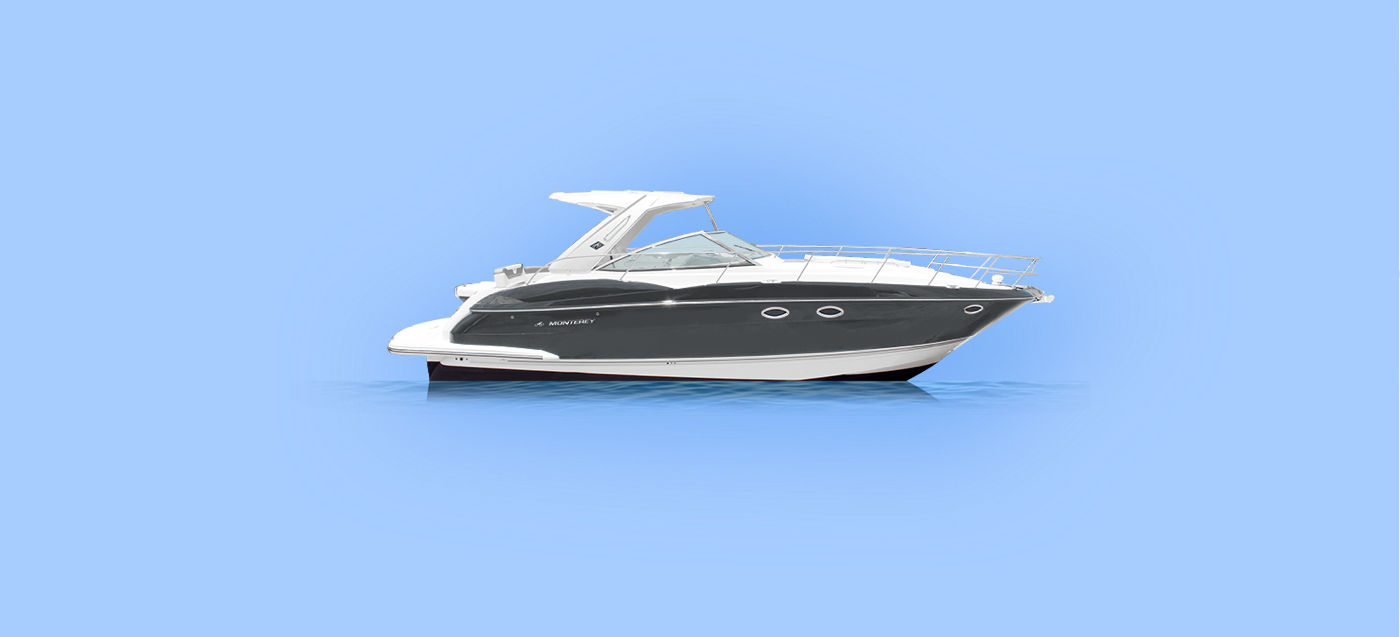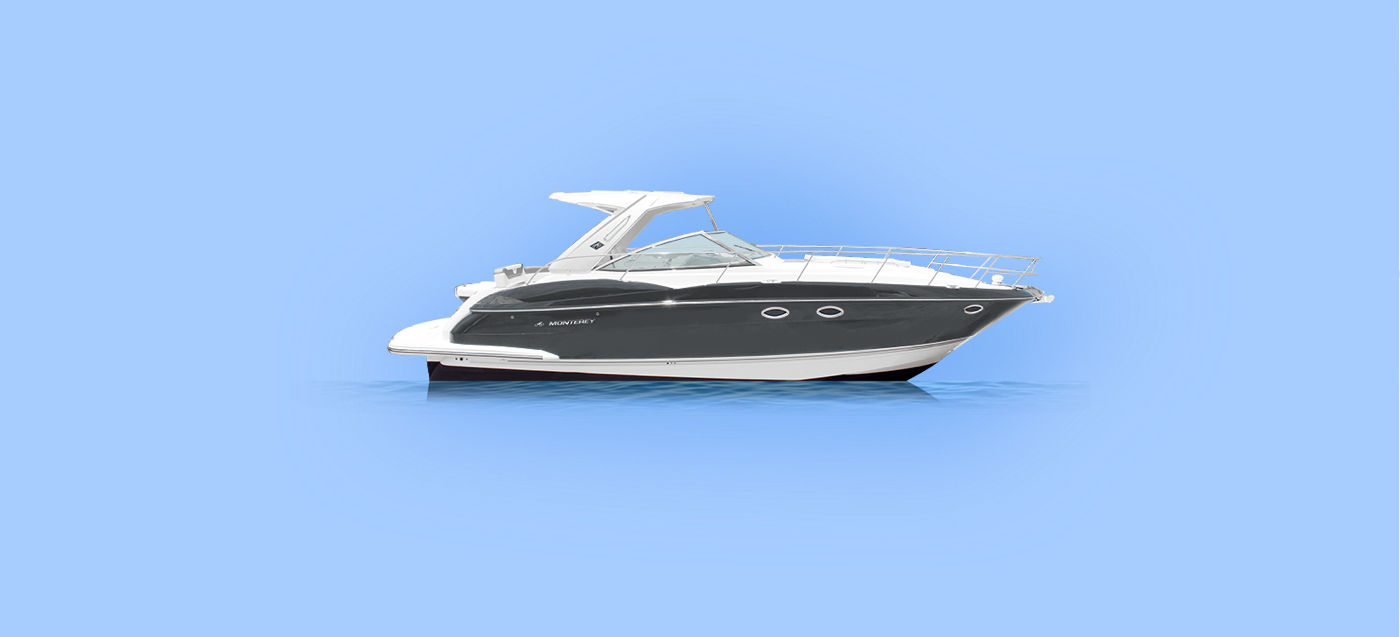 Before you hire a designer or an agency to work on your design, you should spend some time fine-tuning your startup idea. Today, we will discuss the importance of an MVP (minimum viable product) and what you should know.
MVP or minimum viable product has become something of a buzzword in the past decade, however very few understand its true purpose. Many entrepreneurs believe that this should be the first fully functional version of an ideal product ready for all potential customers to buy, some of them think it can just be a clickable prototype and some business owners believe that it is just the smallest collection of features put together to deliver a product to their customers.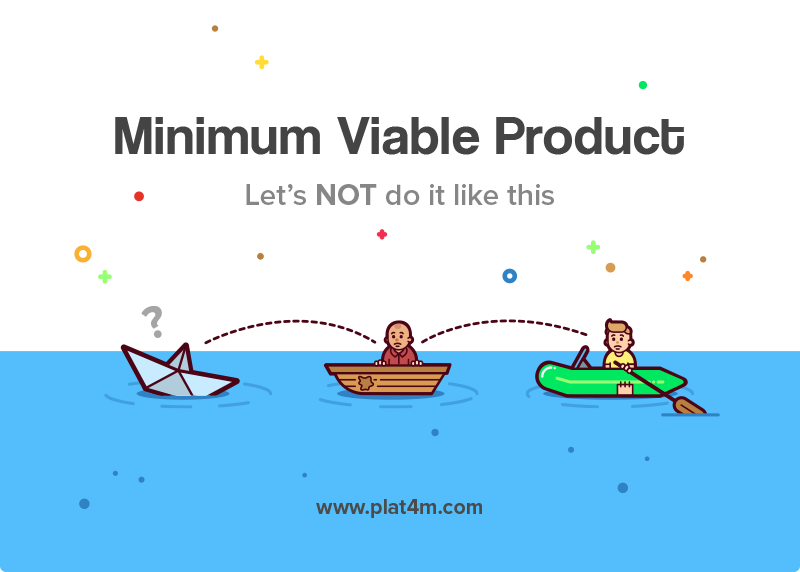 The biggest problem with all of these definitions is that they assume that we know ahead of time what customers will want and that is simply rarely true. The best way to look at MVP is to think of it as validation of your learning. If you want to be successful, you really have to think about everything from the customer's point of view, because you could have the greatest solution out there, but if it is not solving a real problem your customers are facing, your solution becomes meaningless.
If there is no problem, there is no solution, and no reason for a company to exist. No one will pay you to solve a problem that doesn't exist. — Vinod Khosla, Khosla Ventures
Eric Ries defined MVP in his book The Lean Startup as: The minimum set of features needed to learn from visionary early adopters. This learning will help you avoid building products that your customers are not interested in and more importantly will help you maximize the learning per dollar spent by getting valuable feedback from these early adopters. Early adopters are critical for your success because they can be characterized as "forgiving" customers who are able to see past the small shortcomings of your design as long as your product solves a real problem.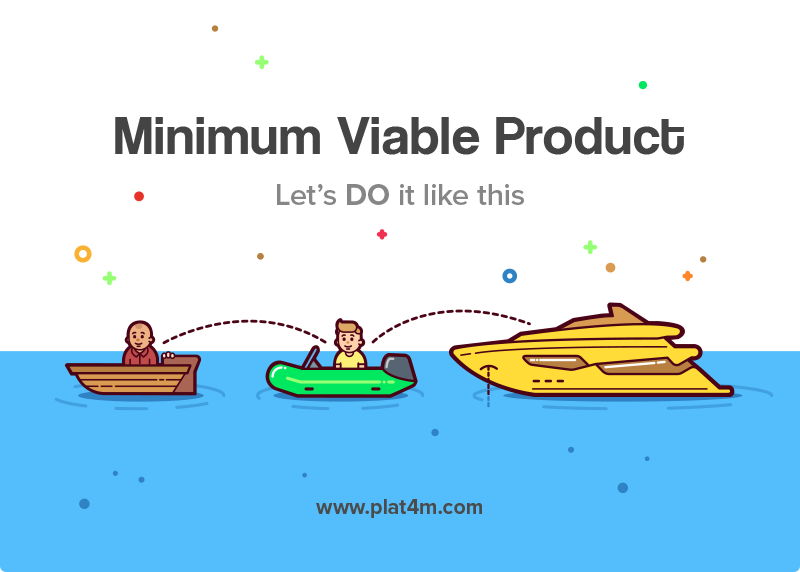 Few other key ideas to understand about an MVP:
An MVP is a product
It is something finished that can be presented to the customer to evaluate and use. Using this distinction a landing page is not an MVP, though it can undoubtedly offer a lot of potential for learning.
An MVP is viable
It is a solution to a real problem that is bringing the target market real value.
An MVP is not your FINAL version
It is designed to offer you a lot of learning but if done correctly, it is not meant to be the final version of your offering, rather the first attempt to solve your customer's problems. You should also keep in mind that while this product may not have all of the bells as whistles of the finished product, it should be functional (or viable) and the customer should be able to carry out the task at hand without significant problems. You will spend your first efforts on solving the most important problem well and later can spend time on adding "nice to have" features.
An MVP delivers value to the customer
This may be one of those questions you should ask if you are not sure if you have an MVP on your hands. While landing pages and other mock-ups might be very close to some of the other definitions and offer to learn for you, they will not offer much value to the customer.