Posted January 16 by Roman Kalina
Jan 16 by Roman Kalina
Case study: Improved airport experience through AR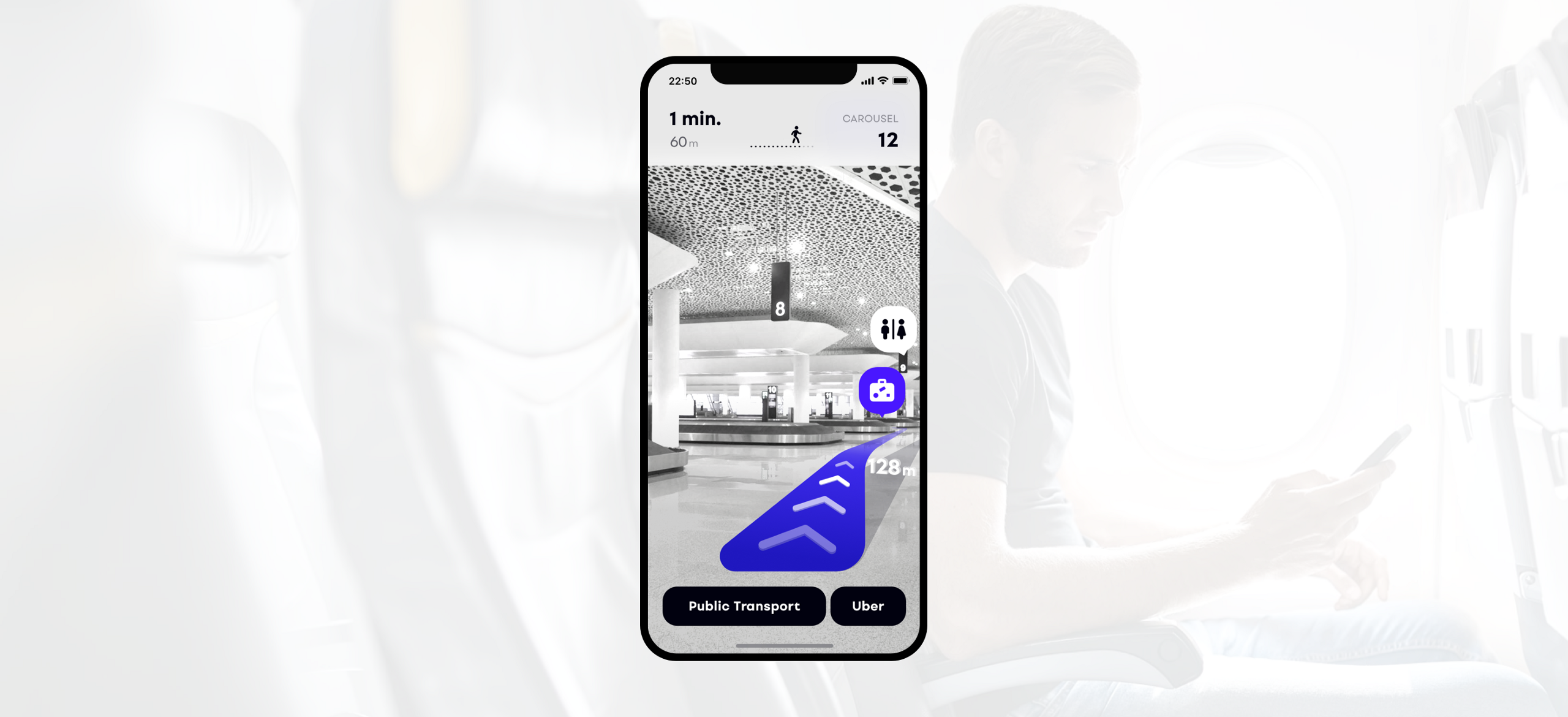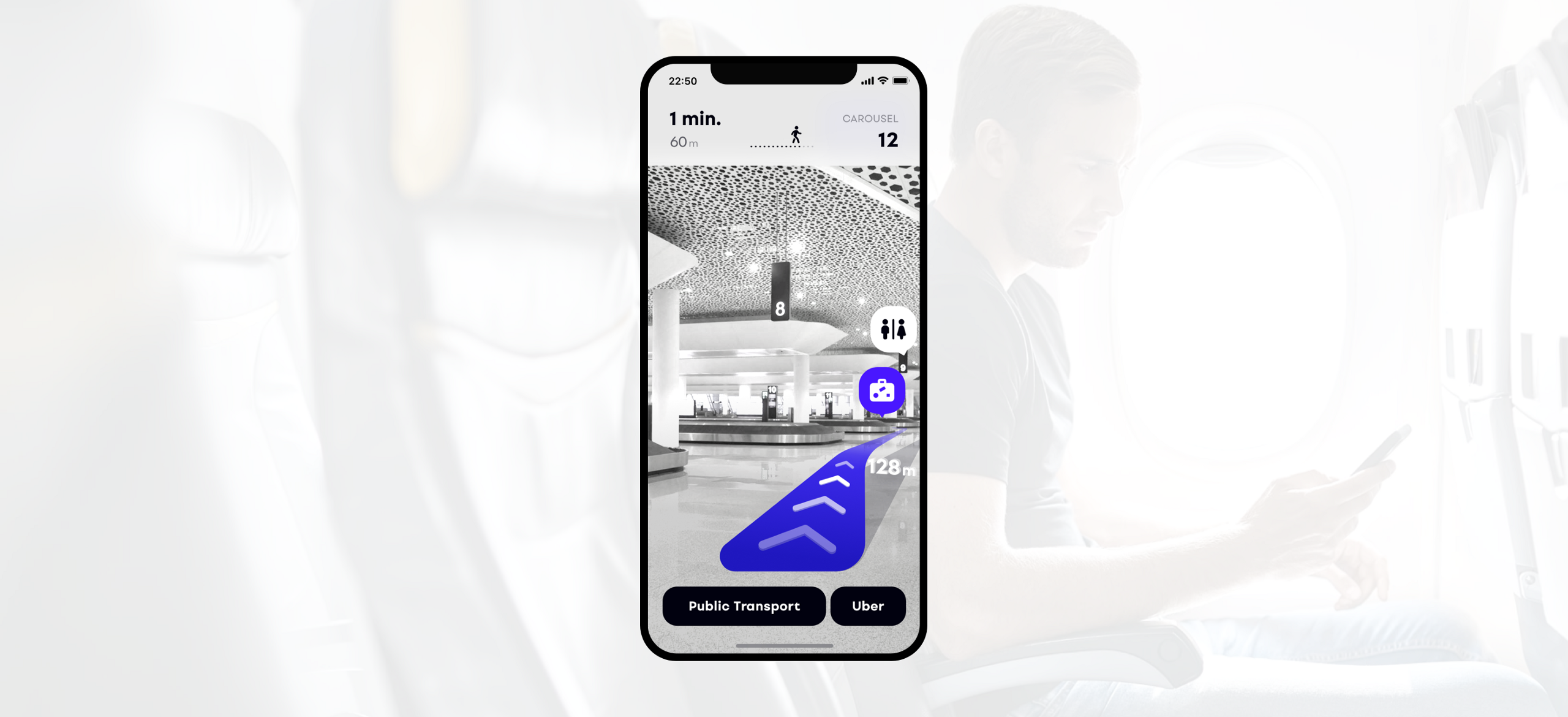 Travelling can be a really stressful experience and airports are usually very confusing and complex places. Augmented reality (AR) technology can pinpoint the route to check-in, security control, gates, restaurants or restrooms.
Here are some of our thoughts on how AR can improve the travelling experience..
"CPP survey data shows that 42% of people report airport makes them feel stressed."
Prior to departure
A customer-focused app should provide a roadmap of your trip and help you navigate every step of the way. Augmented reality (AR) technology can show the route directly on the ground and significantly improve the navigation.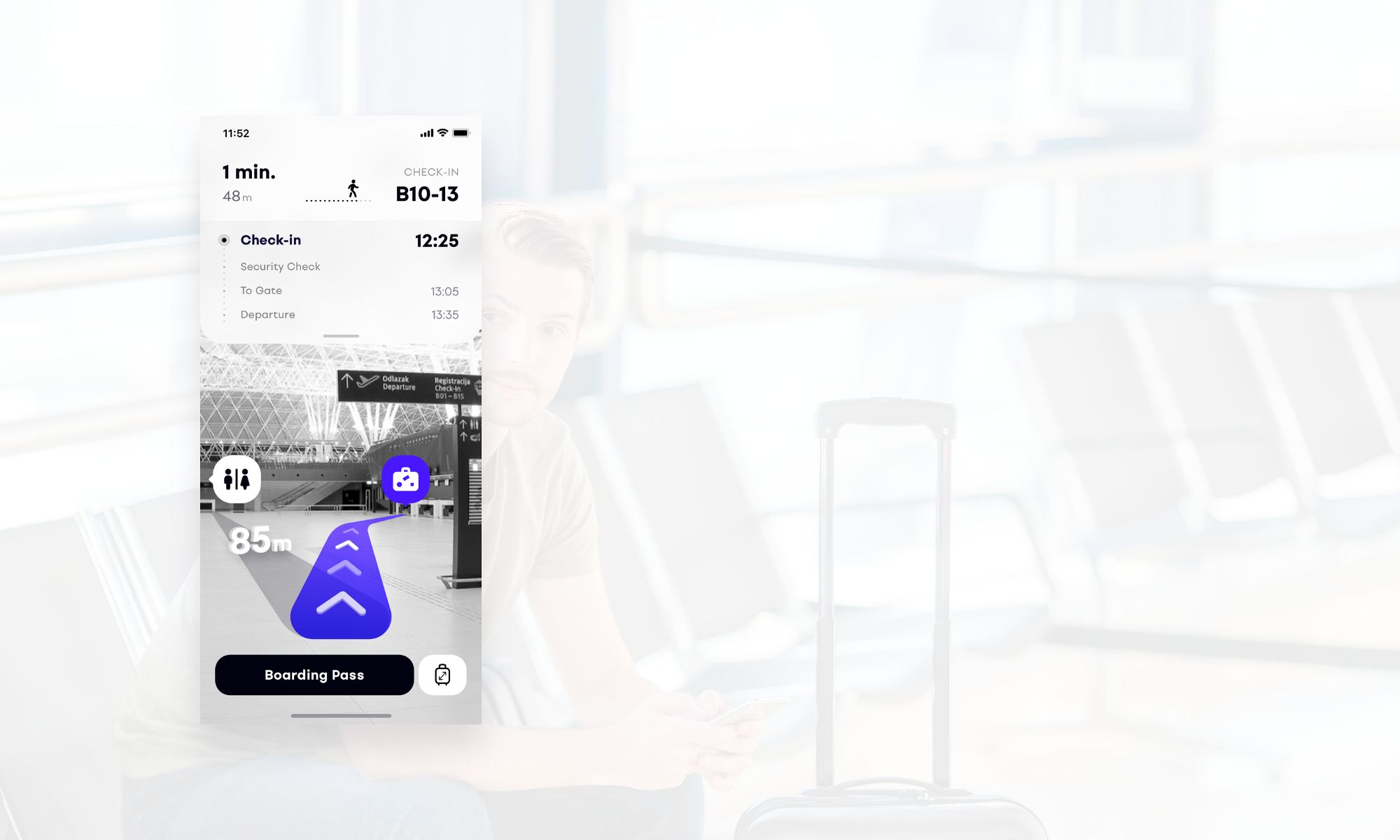 Check-in
AR brings more value than just a better navigation. It helps you easily measure your carry on baggage to avoid embarrassing moments. You can even get a notification about the carry on baggage limits at home.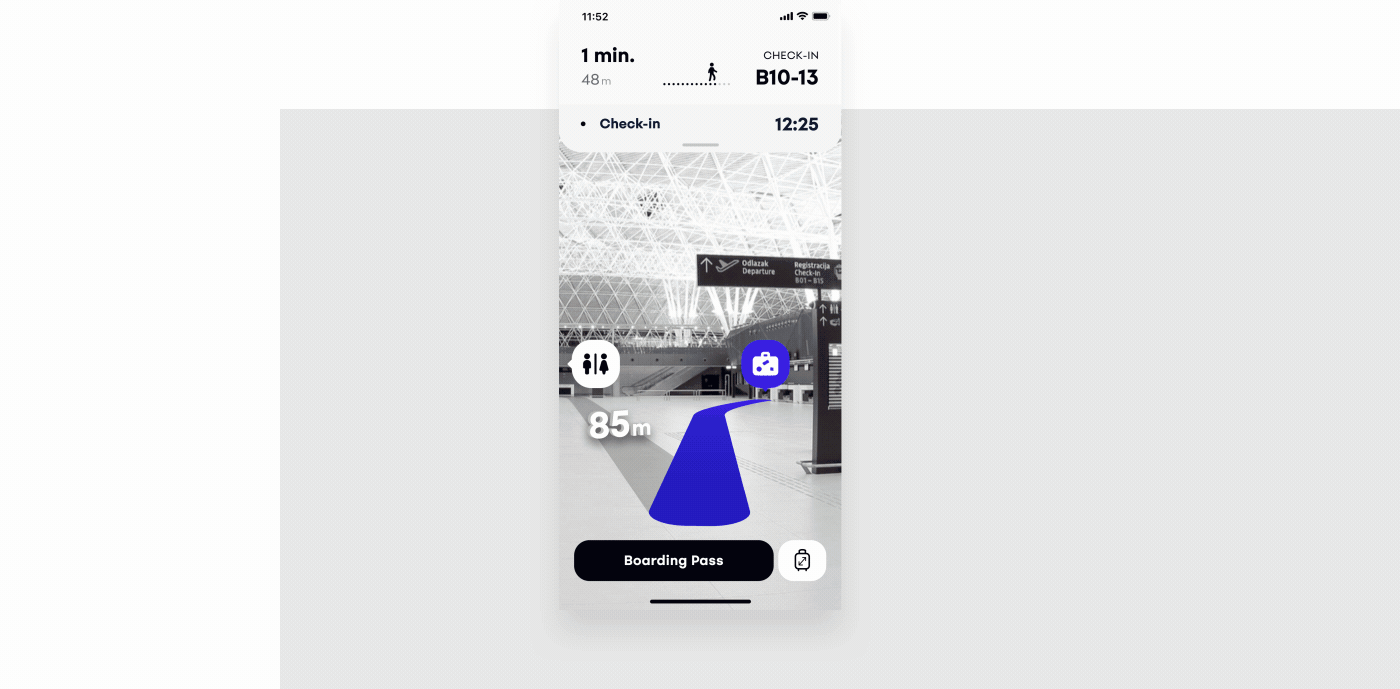 Security check
The list of forbidden items and most common mistakes can pop up on your display a short while before you enter the check-in. Perhaps, you can scan some of your items if you are not sure.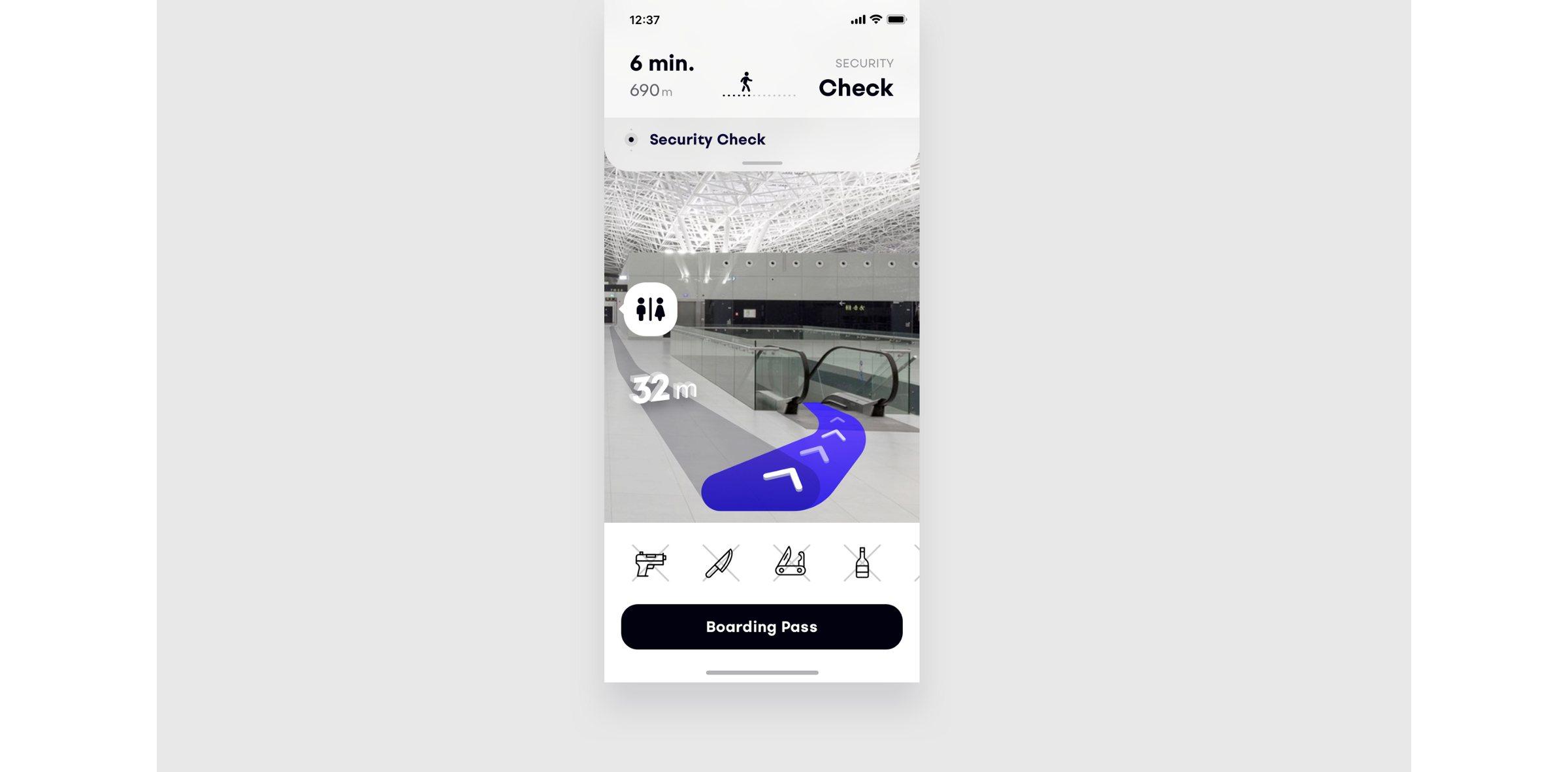 Route To Gate
The most important thing is to get to the gate on time. In order to have a seamless experience for your customers, you should provide the latest info all the time. A short stop in the shops, restrooms or restaurants should be accomplished without much stress.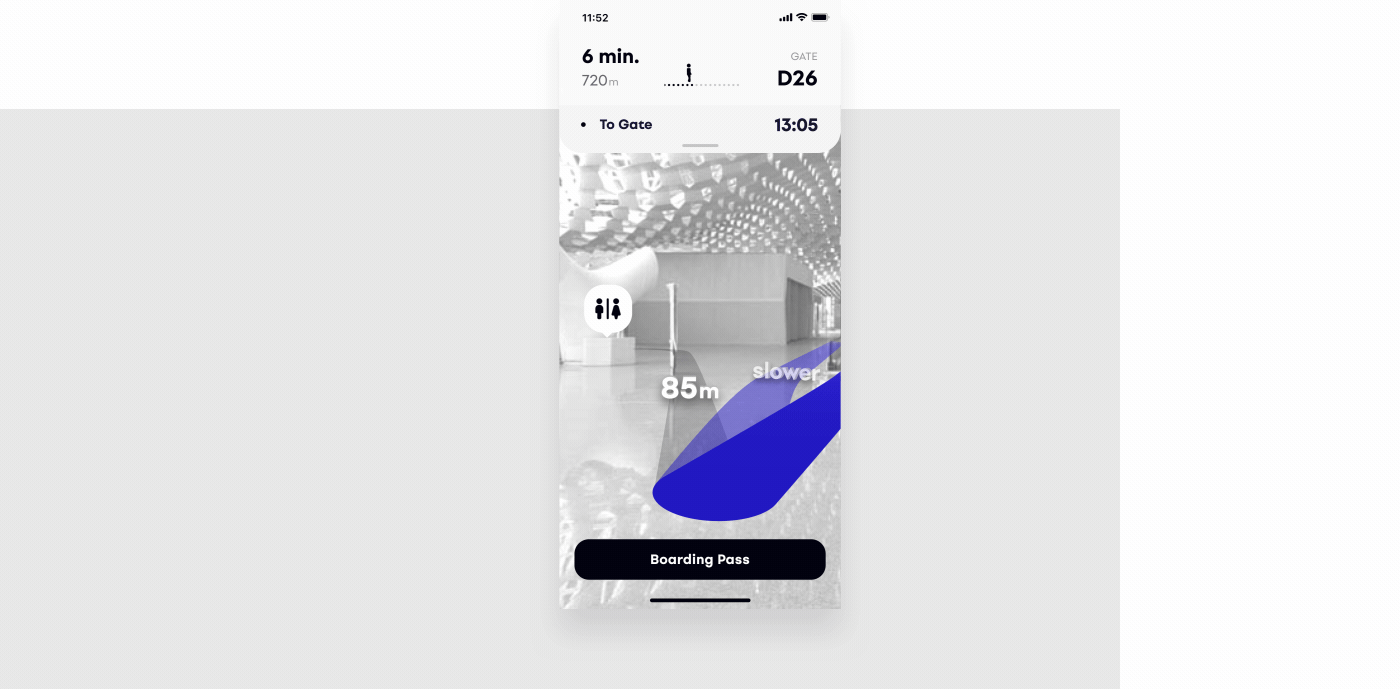 On board
Point your smartphone to the window and explore the world under your feet. You can see data or interesting facts about countries, cities or even other planes.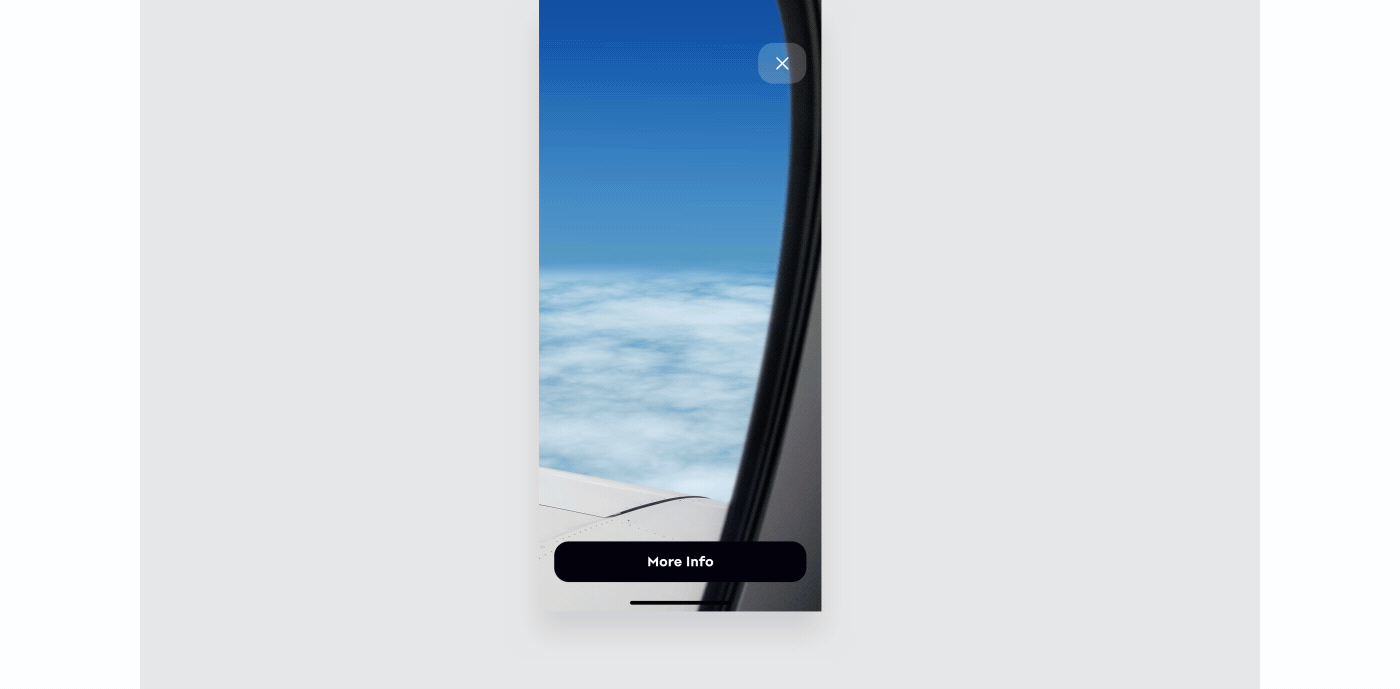 Final destination
AR can help you navigate to the baggage pickup without the need to search for small numbers on LED boards. With AR, you can easily get direction to taxi stand or bus stop and show useful info while you are walking. What would be the final price for a taxi? How long does it take with a bus? What is the weather outside?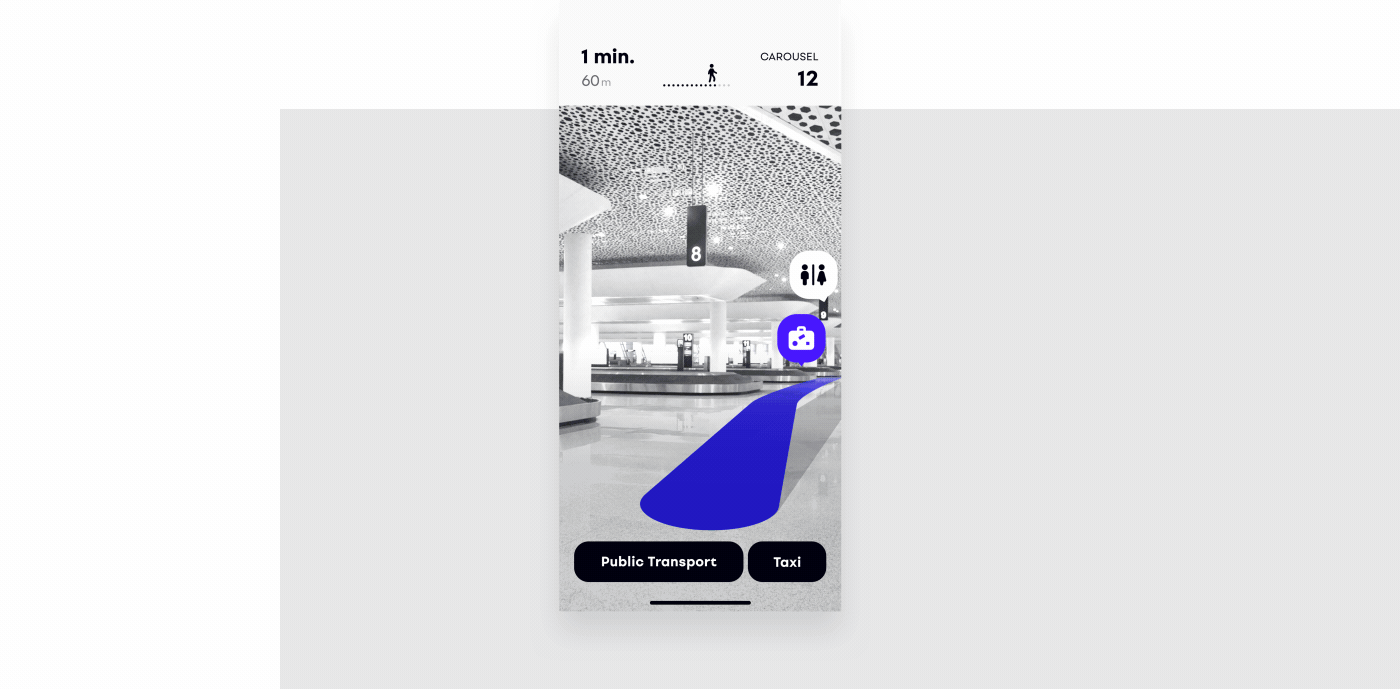 Conclusion
People find travelling really stressful. Time pressure, confusing airports, scary airplane ride, possibility of lost luggage, and then figuring out how to get from the airport to your final destination are just a few of the tasks that can be improved. Obviously, there is no solution for getting rid of the fear of flying (maybe sleeping pills), but there is a way AR can make the travelling experience less stressful.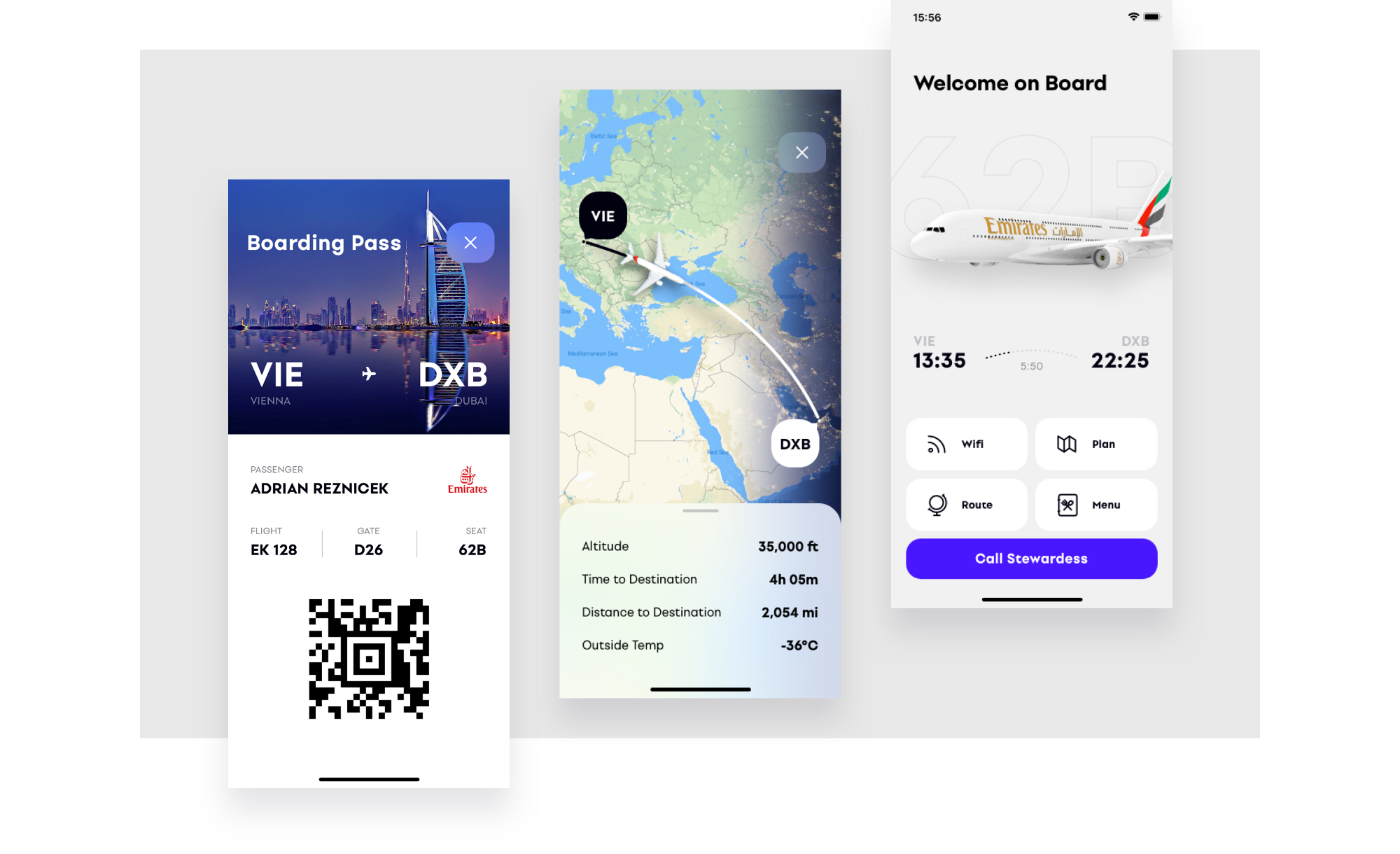 UI Elements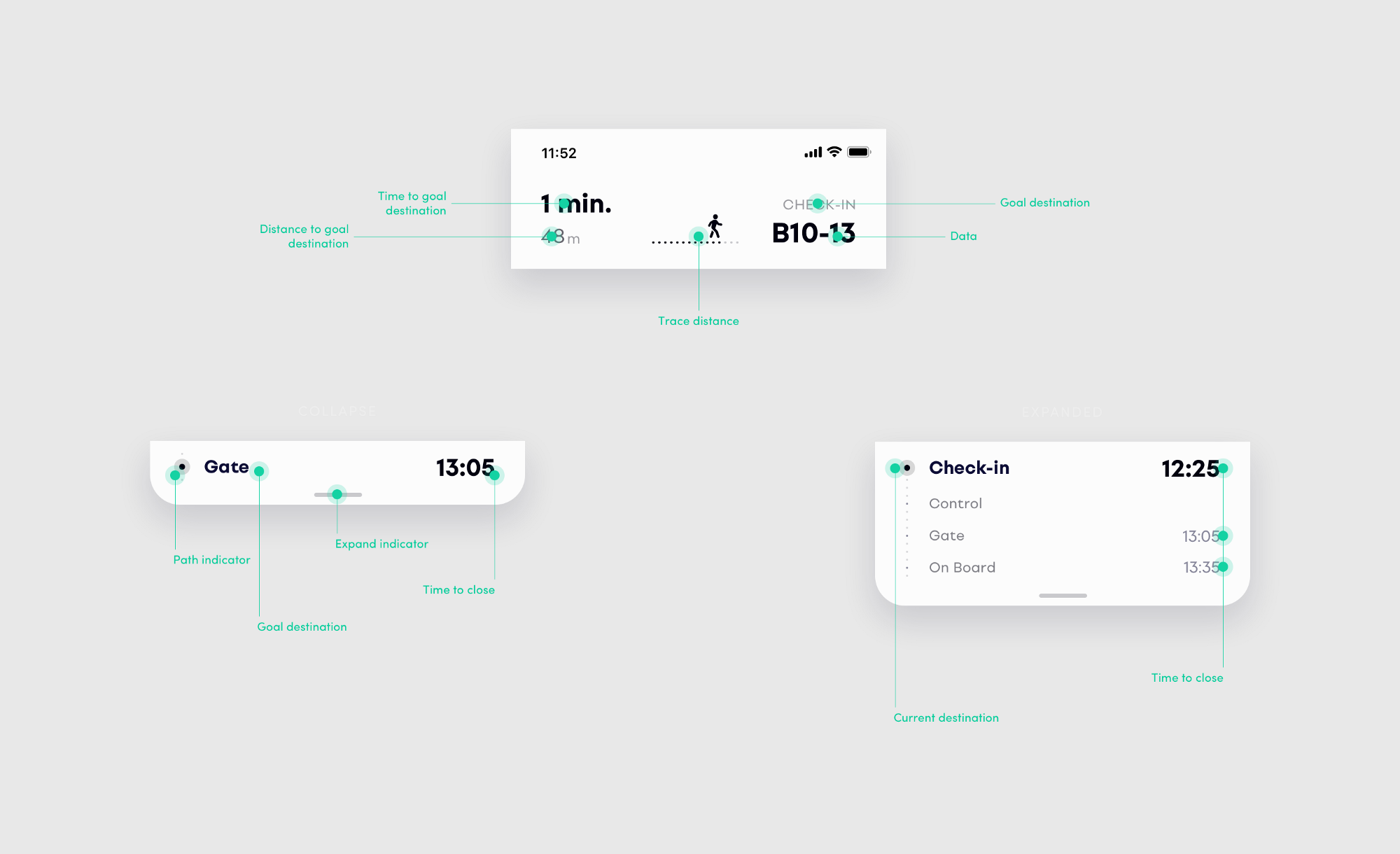 Points of Interest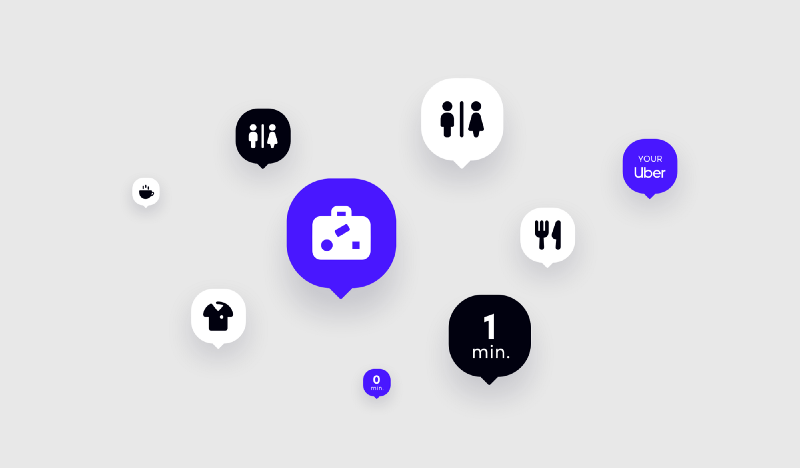 It would be great if some of these following brands implement AR in their products: Emirates, Turkish Airlines, Air France, Air Canada, Air China, Qatar Airways, American Airlines, United Airlines, Delta Airlines
We're PLATFORM, an award-winning digital experience agency focused on bringing great ideas and experiences to life while having fun in the process.