Posted January 15 by Roman Kalina
Jan 15 by Roman Kalina
Case study: Enhanced shopping experience through AR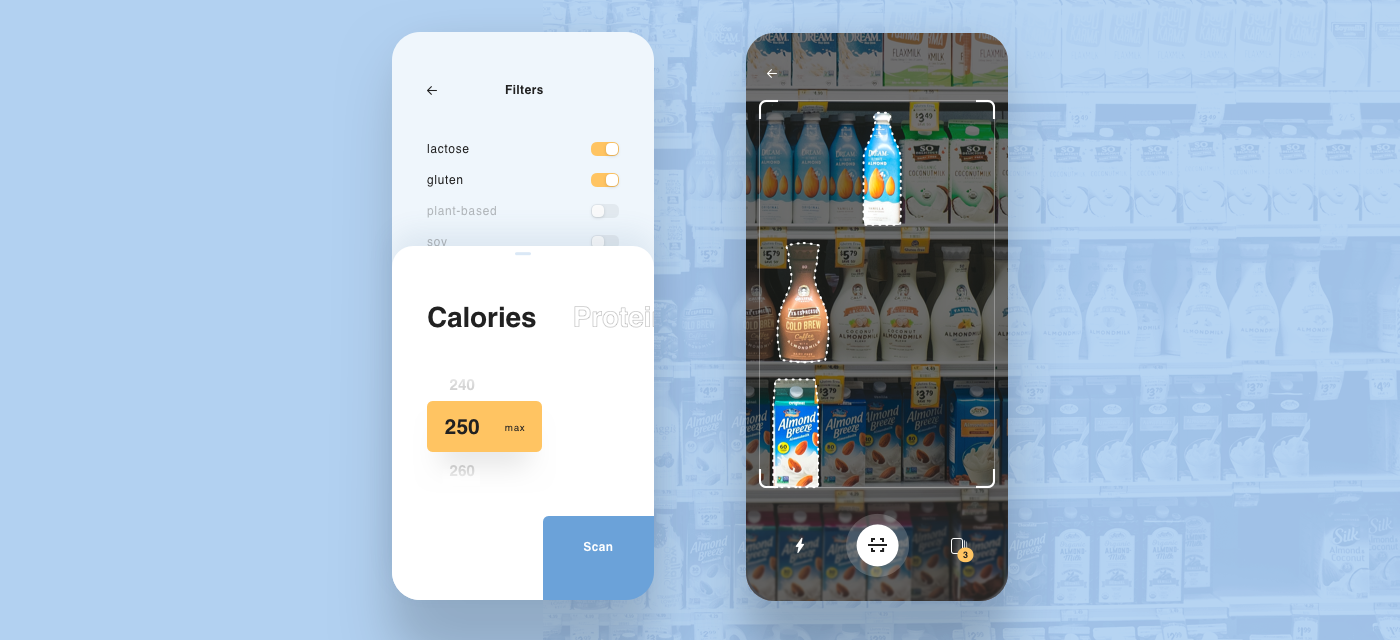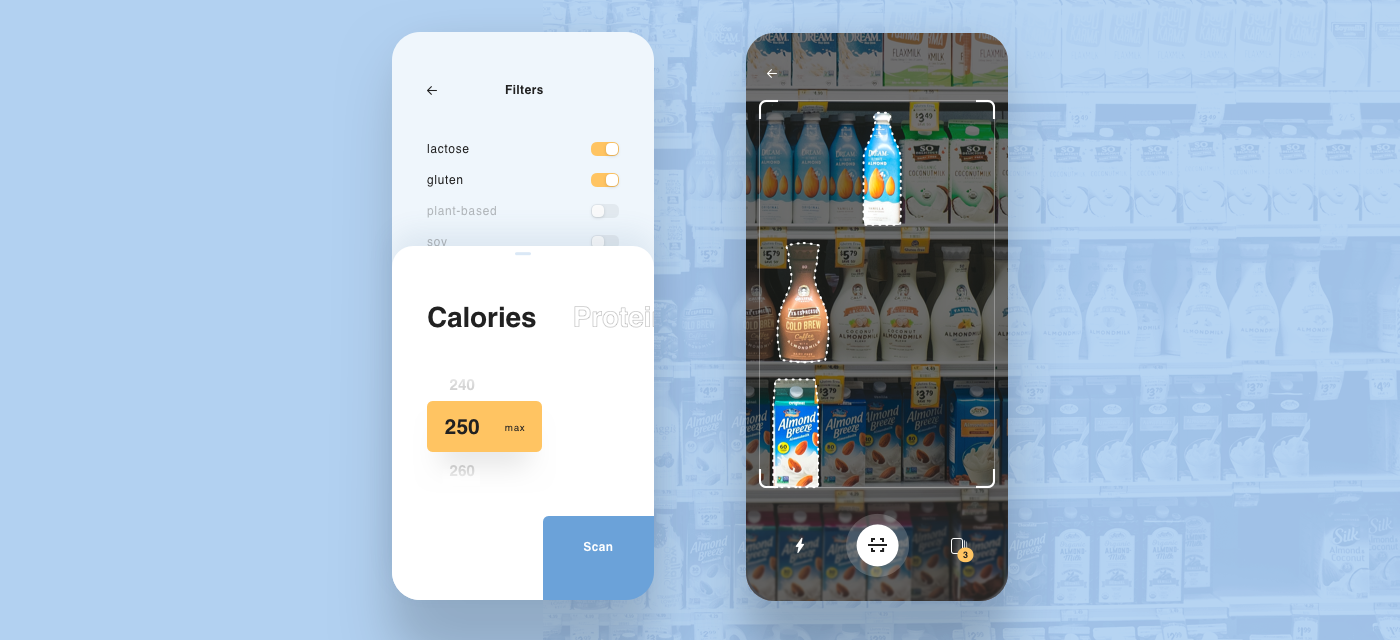 There are many tasks that are cutting down a sizeable portion of our free time. Like grocery shopping. Going through a wide selection of goods that fit our preferences takes too much time. However, Augmented reality (AR) can also save us a lot of time while grocery shopping.
Take a look at our AR app concept, that helps people shop for groceries.
Quick setup
Enter your set of preferences of nutritions that are decisive for you. Results will be filtered according to your criteria.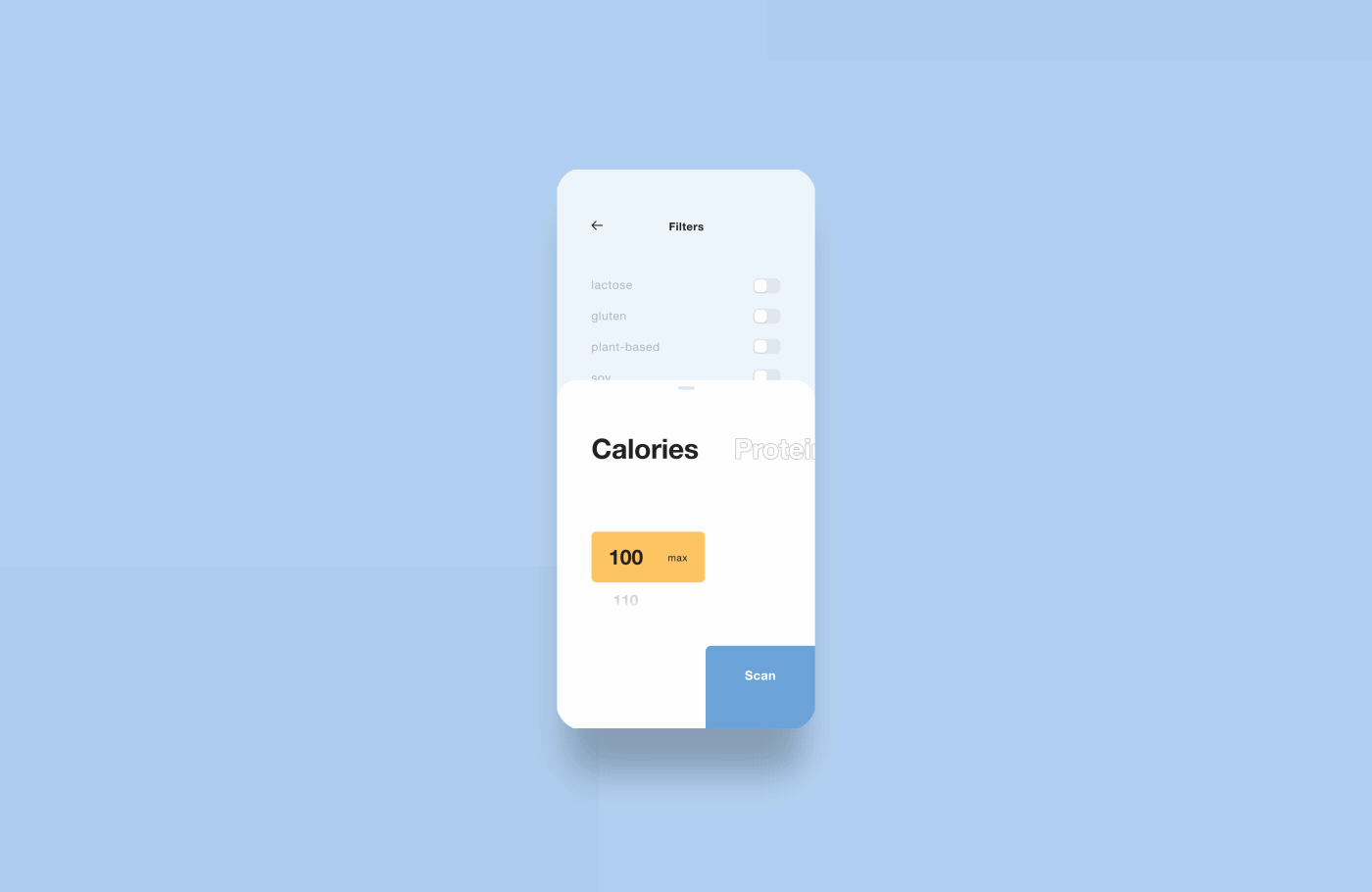 Fast scan results
Simply aim your smartphone at the shelf with groceries you want to buy, and Augmented reality will show you choices that suits your criteria.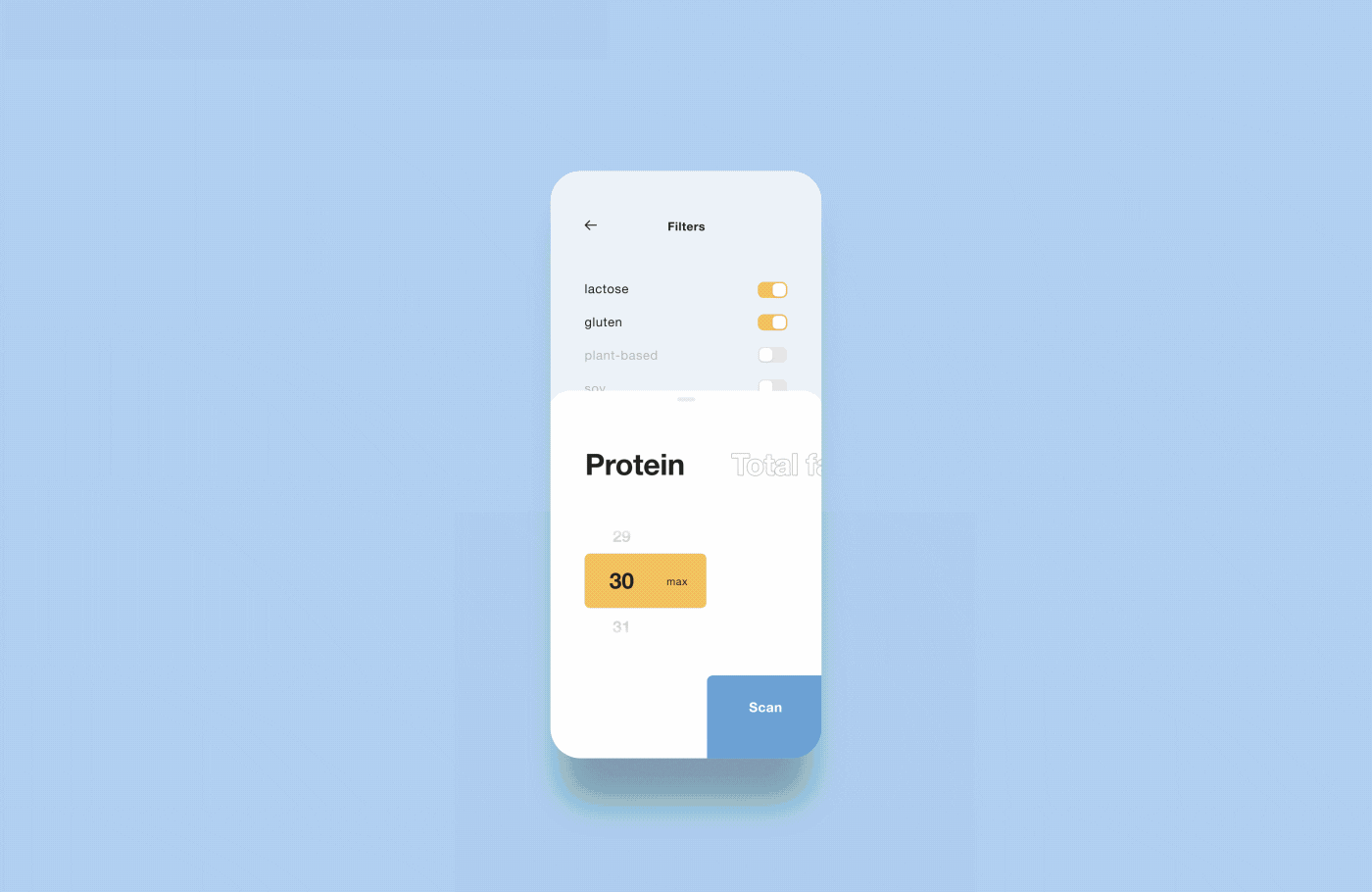 Easy to compare
You can easily compare the products that match your preferences and chose the one that you like the most. You can compare other nutrition facts and price as well.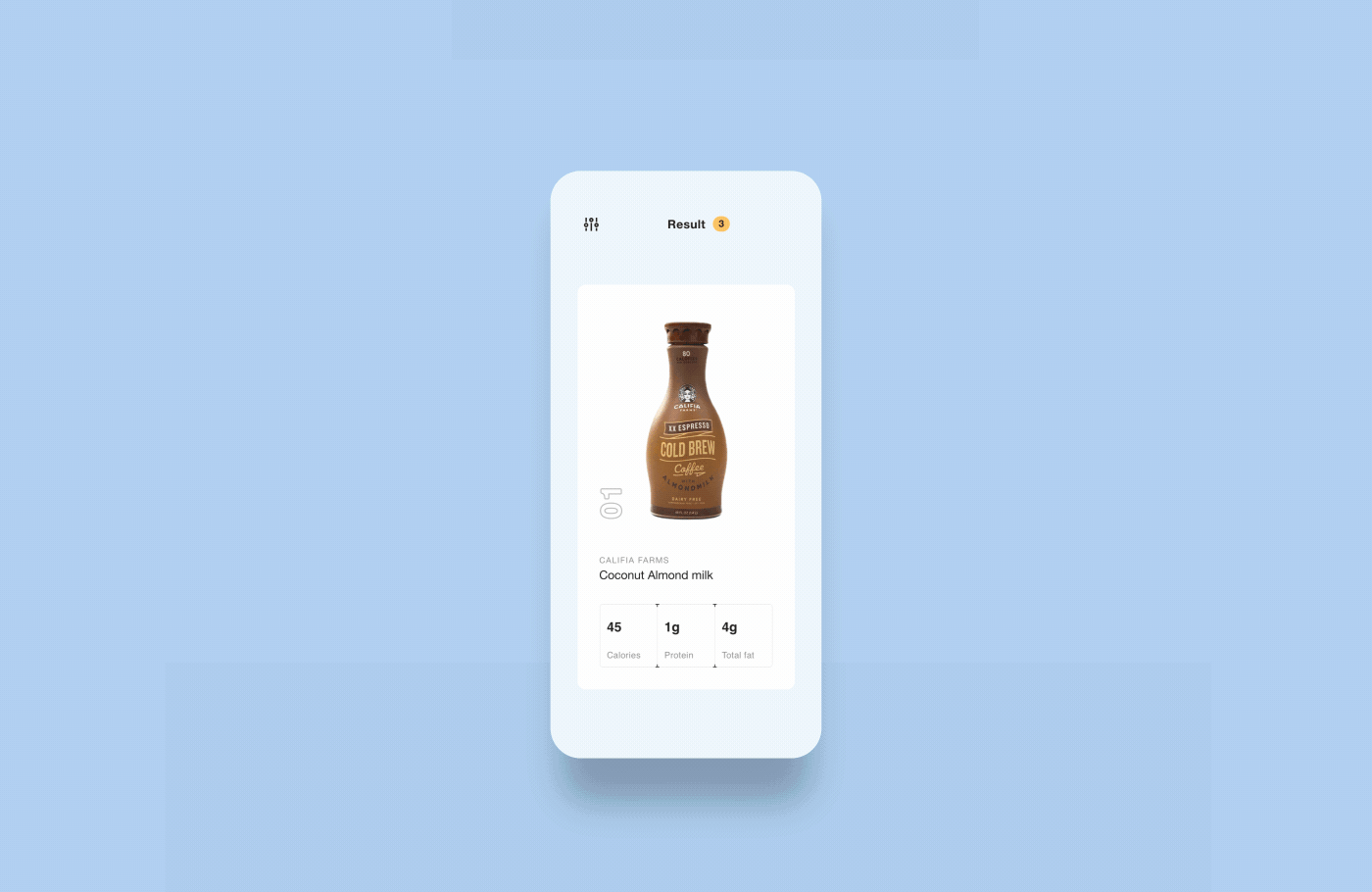 Augmented reality haven't reached its full potential yet, but besides entertainment it can also help out to make our lives easier and shorten time of activities that we have to perform on daily basis.
Companies that can enhance shopping experience through AR: Albertsons, Walmart, Whole Foods, Amazon, Nestle, Mondelez, Tesco